Use Cases
Think of it this way; if you are a provider our technology helps you scale your clients affordably. If you are a marketer or business owner you can tap into the same versatile platform used to execute industry leading brands. Affordably.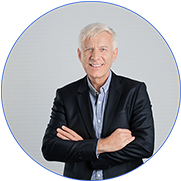 Stan
Commercial Printer
Uses ReachOut.cloud products to enable his clients with efficiency across all of their print and fulfillment.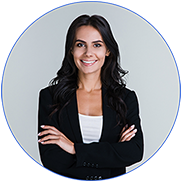 Sally
Logistics Provider
Uses ReachOut MarketBuilder™ to enable her clients with powerful B2B and B2C solutions fully integrated into their supply-chain.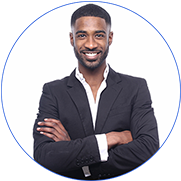 Steven
eCommerce Store Owner
Uses ReachOut CommerceMailer™ to integrate direct-mail marketing with his eCommerce platform.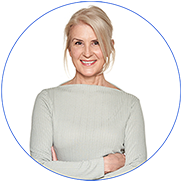 Stacy
Creative Agency
Uses ReachOut SelfMailer™ to help her clients manage brand identity and all of their personalized direct-mail.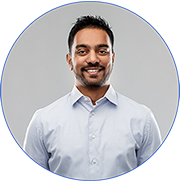 Sal
In-Plant Operations Manager
Uses ReachOut SelfMailer™ to manage his organization's critical personalized print and off-the-shelf fulfillment.
Susan
Real Estate Broker
Uses ReachOut SelfMailer™ to target her prospects with automated direct-mail with a personalized touch.
Contact Us
Are you ready to explore the power of the ReachOut.cloud platform and how our products will fit in your organization?
Contact
Our Customers
Anyone who needs intelligent, automated, and personalized output or delivery at scale.
Service Providers
If you are putting ink-on-paper or fulfillment services generates your revenue, ReachOut MarketBuilder can help you drive that revenue to new heights.
Pay only for what you need
Easily onboard new clients
Seamlessly integrate with your existing systems
Give your customers technology benefits
Scale infinitely
Enterprises
For those managing in-house print or fulfillment centers, come explore offloading all of the heavy lifting of technology to a cloud platform and see how ReachOut MarketBuilder is designed for this critical mission.
Put brand compliance control around your collateral
Control your costs around inventory, production, and shipping while reducing operational support
Give your internal and external sales teams access to an effortless and robust tool to manage communications
Lower your Total Cost of Ownership for technology
Agencies
You have a diverse set of clients with a diverse set of marketing needs. ReachOut MarketBuilder and ReachOut SelfMailer are both designed to let you help combine your creative wizardry and awesome technology to automate the marketing of their brand.
Bring value to your clients with technology
Onboard new clients effortlessly
Generate new revenue with existing clients or gain new business with a technology lead-in
Bring Your Own Providers for print, fulfillment, or both
SMBs
Marketing dollars are always precious and ReachOut SelfMailer and ReachOut CommerceMailer are two options that might be a great place to start for automating your direct-mail marketing at an affordable cost. If sell to a B2B channel you may also find value investing in our product ReachOut MarketBuilder.
Execute communications like a large enterprise
Work with our printer or bring your own
Bring your own data
Execute manual or fully automated jobs, your choice!
Benefits
There are way too many to list so here are the top reasons ReachOut.cloud products are the go-to choice for companies large, medium, and small.
Core Benefits
versatile and affordable
Simple per-instance perpetual licensing
No catalog or template limits
Enforce brand compliance
Compliance approval processes
No IT skills required
Powerful dashboard and reporting
Route jobs and orders internally or externally
Get Started
Integrations
open architecture
Salesforce.com
Shopify
Stamps.com
ShipStation
Zapier
Single-Sign-On
Avanti Slingshot
Get Started
Flexibility
scalable
Full content management (CMS) included
Personalize your designs, templates, and content
Use our designs or bring your own
Built-in asset management library
Basic branding and setup included with each instance
Get Started
Contact Us
Are you ready to explore the power of the ReachOut.cloud platform and how our products will fit in your organization?
Contact
Frequently Asked Questions
Contact
Drop us a note and let us show you how to leverage ReachOut.cloud for your organization...or just pick up the phone and call!
Email:
info@reachout.cloud
Call:
+1 708-540-1818
Mon - Fri, 8am to 5pm CST